WeatherBrains Episode 924 is now online (October 2nd, 2023). If you are crazy about weather, this is THE podcast for you!
Tonight's Guest WeatherBrain is the Director of the Indiana State Climate Office in the Midwestern Regional Climate Center as well as the Operations Manager of the Purdue Mesonet.  With over 25 years of climate service experience, she's dedicated her efforts toward identifying opportunities for climate data to be transformed into decision support tools and resources.
Her research interests throughout her career have focused on climate applications and operational climate tools for stakeholders and decision support needs.  Dr. Beth Hall, welcome to WeatherBrains.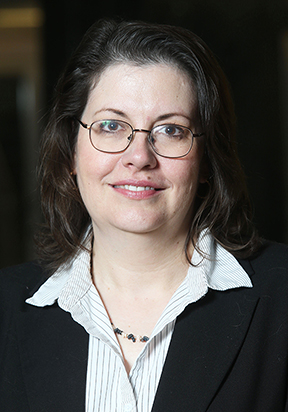 Our email officer Jen is continuing to handle the incoming messages from our listeners. Reach us here: email@weatherbrains.com.
Upcoming eclipse (06:00)
What is climatology?  (08:45)
Details/focus of DRI (21:45)
Cloud climatology concerns (42:00)
What is a mesonet? (48:00)
Getting started/cost/maintenance of a mesonet (01:06:00)
Computer programming and AI in the future (01:21:30)
Current flash drought in Alabama and overall increasing threats (01:23:30)
Climate Prediction Center US Hazards Outlook showing rapid onset drought for SE US/Analysis/Origin (01:25:45)
Urban Heat Islands/long-term climate records (01:30:30)
NYC Flooding/Media misinformation (01:32:30)
The Astronomy Outlook with Tony Rice (01:37:30)
This Week in Tornado History With Jen (01:40:25)
National Weather Round-Up
E-Mail Segment (No segment this week)
and more!
Web Sites from Episode 924:
NOAA Climate Prediction Center

Midwestern Regional Climate Center

Picks of the Week:
Dr. Beth Hall – Freeze Date Tool/Univ of Purdue

James Aydelott – Grant Tosterud on X: Las Vegas, New Mexico hail photo

Jen Narramore – Out
Rick Smith – Alex Spahn on X: Storm photo

Neil Jacobs – Out
Troy Kimmel – Aviation Weather Center BETA

Kim Klockow-McClain – New York deluge triggers flash floods, brings chaos to subways

Bill Murray – Foghorn
James Spann – Darin Brooks on X: Utah snow photo

The WeatherBrains crew includes your host, James Spann, plus other notable geeks like Troy Kimmel, Bill Murray, Rick Smith, James Aydelott, Jen Narramore, Dr. Neil Jacobs, and Dr. Kim Klockow-McClain. They bring together a wealth of weather knowledge and experience for another fascinating podcast about weather.