WeatherBrains Episode 932 is now online (November 27th, 2023). If you are crazy about weather, this is THE podcast for you!
Tonight's first WeatherBrain is the suggestion of listener Edward Shaw and is a previous alumni of the show.  He's a professor in the Department of Geography at Virginia Tech University in Blacksburg.  He is a native of Roanoke Virginia and studied environmental science as an undergraduate before completing his graduate work through the Department of Geosciences at Mississippi State. Connections to Virginia Tech spread through his family as five other family members completed either undergraduate or graduate degrees at the university. Before joining the Department of Geography's new meteorology degree program, Dave spent several years teaching a dual-enrollment Applied Meteorology course for accelerated high school students and undergraduates through Virginia Tech's Department of Civil and Environmental Engineering. Dave Carroll, welcome to the show.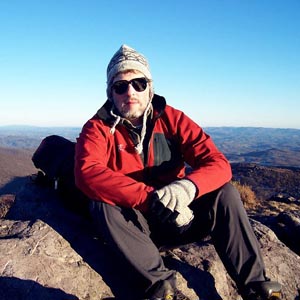 Our second Guest WeatherBrain is an associate professor of geography and meteorology at Ball State University in Muncie.  He received his meteorology degree with honors from Penn State and an advanced degree in geography from Syracuse University.  David Call, welcome to the show.
Also stopping by as our Guest Panelist is Stephanie Zick, an assistant professor and core faculty member for Virginia Tech's B. S. meteorology program.  She's a tropical weather expert as well as numerical weather prediction and model forecast verification expert who joined Virginia Tech University in 2016.  Thanks for joining us!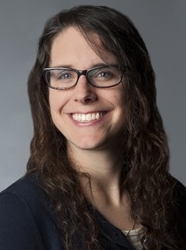 Our email officer Jen is continuing to handle the incoming messages from our listeners. Reach us here: email@weatherbrains.com.
Bringing the community into a University meteorology program (06:45)
Superstorm of Thanksgiving 1950 (09:30)
Ball State storm chasing program (24:25)
Deeper look at geography program at Virginia Tech (50:00)
AMS/NWA chapters (01:07:30)
The Astronomy Outlook with Tony Rice (01:47:50)
This Week in Tornado History With Jen (01:49:40)
National Weather Round-Up
E-Mail Segment (No segment this week)
and more!
Web Sites from Episode 932:
"Superstorm 1950: The Greatest Simultaneous Blizzard, Ice Storm, Windstorm, and Cold Outbreak of the Twentieth Century" by David A Call

Picks of the Week:
David Call – "Buckeye Blizzard: Ohio and the 1950 Thanksgiving storm" by Roger Pickenpaugh

David Call – "White Hurricane: A Great Lakes November Gale and America's Deadliest Maritime Disaster" by David G Brown

James Aydelott – Early season NW Oklahoma snow preliminary totals

Jen Narramore – Out
Rick Smith – Out
Neil Jacobs – Out
Troy Kimmel – The Tornado Project Online

Kim Klockow-McClain – Out
Bill Murray – Foghorn
James Spann – Fallstreak hole over Alabama photos on X

James Spann – Chris Elick on X announcement about his research on perceptions of weather-based pain forecasts

The WeatherBrains crew includes your host, James Spann, plus other notable geeks like Troy Kimmel, Bill Murray, Rick Smith, James Aydelott, Jen Narramore, Dr. Neil Jacobs, and Dr. Kim Klockow-McClain. They bring together a wealth of weather knowledge and experience for another fascinating podcast about weather.