WeatherBrains Episode 920 is now online (September 5th, 2023). If you are crazy about weather, this is THE podcast for you!
Our Guest WeatherBrain No. 1 this week is the Chief of Science Support at the Storm Prediction Center. Patrick Marsh, welcome back to the podcast!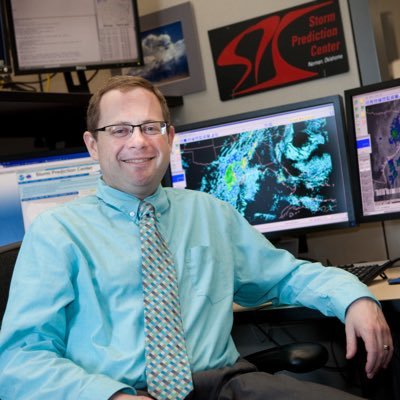 Guest WeatherBrain No. 2 is the Lead Forecaster/Operations Branch at the Storm Prediction Center and has been with the agency for 23 years.  Rich Thompson, thanks for joining us!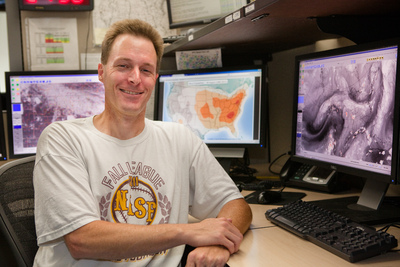 Our email officer Jen is continuing to handle the incoming messages from our listeners. Reach us here: email@weatherbrains.com.
Severe weather climatology vs previous years (08:00)
Hurricane Idalia experience at SPC (17:00)
SPC Impacts statistical model (28:15)
Discussion of areal outline of SPC watches (01:08:30)
NWS Chat 2.0 (01:20:00)
Tropical Storm Lee analysis (01:48:30)
Are categorical outlooks working?  (01:32:30)
Upcoming tornado season analysis (01:52:00)
The Astronomy Outlook with Tony Rice (01:40:35)
This Week in Tornado History With Jen (01:42:41)
National Weather Round-Up (01:48:00)
E-Mail Segment (01:44:10)
and more!
Web Sites from Episode 920:
SPC Staff Profile – Patrick Marsh

SPC Staff Profile – Rich Thompson

Picks of the Week:
Rich Thompson – Estimating Tornado Intensity in Real Time

James Aydelott – James Aydelott Tweet concerning remarkable NHC accuracy of track of Idalia

Jen Narramore – Mark Sudduth Tweet Horseshoe Beach camera underwater

Rick Smith – Winds and Hail Scar the Great Plains

Neil Jacobs – Ocean in Motion: Ekman Transport Background

Troy Kimmel – Foghorn
Kim Klockow-McClain – 2023 Annual Meeting

Bill Murray – Tomer Burg – Real Time Tropical Cyclones

James Spann – John Homenuk Tweet: Surge of weather misinformation on TikTok

The WeatherBrains crew includes your host, James Spann, plus other notable geeks like Troy Kimmel, Bill Murray, Rick Smith, James Aydelott, Jen Narramore, Dr. Neil Jacobs, and Dr. Kim Klockow-McClain. They bring together a wealth of weather knowledge and experience for another fascinating podcast about weather.