James Spann | Oct 06, 2020 | Comments 0
WeatherBrains Episode 768 is now online (October 5th, 2020). If you are crazy about weather, this is THE netcast audio program for you!
Tonight's Guest WeatherBrain is a native Texan who grew up in Belton, Texas.  He earned a Law Degree from Southern Methodist University in Dallas.  He then became a broadcast meteorologist on KWTX-TV and retired in 2011.  He worked as a police legal advisor and a criminal prosecutor for 24 years in Bell County, Texas.  Lon Curtis, welcome to WeatherBrains!
Tonight's Guest Panelist is the Chief Meteorologist at FOX 23 in Tulsa, Oklahoma.  He's working on his Master's Degree and is even a pilot!  James Aydelott, welcome to the show!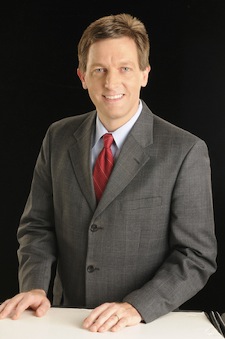 Other discussions in this weekly podcast include topics like:
The 1997 Jarrell, TX EF-5
Hurricane Delta
The importance and effectiveness of knowing geography in a television market
The Astronomy Outlook with Tony Rice
This Week in Tornado History with Jen
National Weather Round-Up
and more!
Our email officer is continuing to handle the incoming messages from our listeners.
Web Sites from Episode 768:
Lon Curtis Central Texas Weather Page

Picks of the Week:
James Aydelott – MOSE Project works

Lon Curtis – "Isaac's Storm: A Man, A Time, and the Deadliest Hurricane In History" by Erik Larson

Bruce Jones – CAL FIRE

Jen Narramore – Austin, TX Tornadoes of May 4, 1922

Nate Johnson – Foghorn
Troy Kimmel – Tasmanian devils Back in Australia For First Time in 3,000 Years

Kim Klockow-McClain – Out
Bill Murray – Out
James Spann – Achieving Accuracy through Ambiguity: the Interactivity of Risk Communication in Severe Weather Events

Aubrey Urbanowicz – Scott From Scotland Tweet

The WeatherBrains crew includes your host, James Spann, plus other notable geeks like Troy Kimmel, Bill Murray, Aubrey Urbanowicz, Jen Narramore, Nate Johnson, and Kim Klockow-McClain. They bring together a wealth of weather knowledge and experience for another fascinating netcast about weather.
Filed Under: Shows
About the Author:
Comments (0)
Leave a Reply
You must be logged in to post a comment.