James Spann | Apr 28, 2020 | Comments 0
WeatherBrains Episode 745 is now online (April 27th, 2020). If you are crazy about weather, this is THE netcast audio program for you!
Tonight's first Guest WeatherBrain has been a meteorologist at the National Weather Service forecast office in Norman, Oklahoma for over 26 years. Doug Speheger, welcome to WeatherBrains!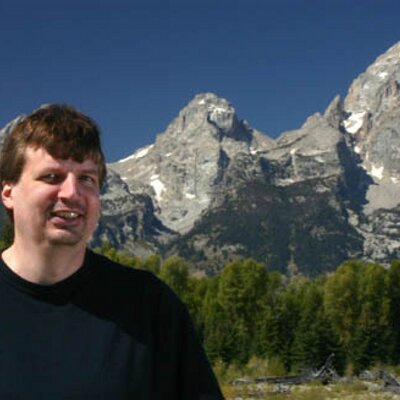 Our second Guest WeatherBrain is the Chief Meteorologist at KTUL-TV in Tulsa, Oklahoma.  While covering the history May 3, 1999 tornado outbreak, he was working at KFOR-TV in Oklahoma City, OK. Dan Threlkeld, welcome to the show!
Our final Guest WeatherBrain served as the Chief Meteorologist at KWTV News 9 in Oklahoma City from 1972 to 2013.  Gary England, welcome to WeatherBrains!
Other discussions in this weekly podcast include topics like:
At least 435 tornadoes so far in 2020
9 year anniversary of the 4/27/11 Super Outbreak
How did broadcast meteorologists and the NWS communicate during major severe weather events before NWS chat?
Origins of the "Tornado Emergency"
Early outlook for 2020 hurricane season
National Weather Round-Up
The Astronomy Outlook with Tony Rice
and more!
Our email officer is continuing to handle the incoming messages from our listeners.
Web Sites from Episode 745:
Picks of the Week:
Jennifer Narramore – Ranking All 59 EF5 Tornadoes by Intensity

Doug Speheger – NWS Norman Tornado Data

A. J. Grossbardt – Wx Risk Global
Rick Smith – NWS Damage Assessment Toolkit

Nate Johnson – National Hurricane Center Tropical Cyclone Report – Hurricane Dorian

Troy Kimmel – SPC Violent Tornado Webpage

Kim Klockow-McClain – Risk of Tornado-related Death and Injury in Oklahoma, May 3, 1999

Bill Murray – Foghorn
Kevin Selle – Out
James Spann – Mortality from a Tornado Outbreak, Alabama, April 27, 2011

Aubrey Urbanowicz – Day In Wx History Tweet about Photograhed 1884 Tornado

The WeatherBrains crew includes your host, James Spann, plus other notable geeks like Troy Kimmel, Dr. John Scala, Bill Murray, Aubrey Urbanowicz, Kevin Selle, Jenn Narramore and Kim Klockow-McClain. They bring together a wealth of weather knowledge and experience for another fascinating netcast about weather.
Filed Under: Shows
About the Author:
Comments (0)
Leave a Reply
You must be logged in to post a comment.