James Spann | Jan 15, 2020 | Comments 0
WeatherBrains Episode 730 is now online (January 14, 2020). If you are crazy about weather, this is THE netcast audio program for you!
Tonight's Guest WeatherBrain is a Forecaster at the Department of Meteorology in Nassau, Bahamas.  Previously featured on WeatherBrains in 2017, he is also a best-selling author, international speaker, and lecturer on hurricanes.  Wayne Neely, welcome to WeatherBrains!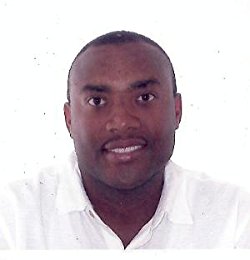 Other discussions in this weekly podcast include topics like:
Misused model output data by amateur weather forecasters
Last weekend's severe weather event across the South
National Weather Round-Up
The Astronomy Outlook with Tony Rice
and more!
Our email bag officer is continuing to handle the incoming messages from our listeners.
Web Sites from Episode 730:
"The Greatest and Deadliest Hurricanes To Impact the Bahamas: The Stories Behind the Great Storms" by Wayne Neely
Picks of the Week:
Nate Johnson – CO Weatherman Tweet
Troy Kimmel – Out
Kim Klockow-McClain – Out
Bill Murray – Foghorn
Dr. John Scala – Out
Kevin Selle – Google says new AI models allow for 'nearly instantaneous' weather forecasts

Kevin Selle – Don't Tilt Scales Against Trump, Facebook Executive Warns

James Spann – GIBM Global High-Resolution Atmospheric Forecasting System (IBM GRAF)

Aubrey Urbanowicz – Out
The WeatherBrains crew includes your host, James Spann, plus other notable geeks like Troy Kimmel, Dr. John Scala, Bill Murray, Aubrey Urbanowicz, Kevin Selle and Kim Klockow-McClain. They bring together a wealth of weather knowledge and experience for another fascinating netcast about weather.
Filed Under: Shows
About the Author:
Comments (0)
Leave a Reply
You must be logged in to post a comment.