James Spann | Jun 25, 2019 | Comments 0
WeatherBrains Episode 701 is now online (June 24, 2019). If you are crazy about weather, this is THE netcast audio program for you!
Tonight's Guest WeatherBrain is a bestselling author and journalist.  He has been featured in mainstream publications such as Wired, Newsweek, Vanity Fair and the New York Times.  He's written books about the internet and weather forecasting.  Andrew Blum, welcome to WeatherBrains!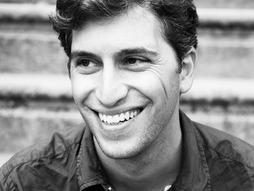 Tonight's Guest Panelist is on the show this week to talk about his new documentary called "Tracking the Hurricanes".   He tells the history of how he developed his methods of deploying cameras into hurricanes and live streaming them.  Mark Sudduth, welcome to WeatherBrains!
Other discussions in this weekly podcast include topics like:
Public confidence in weather forecasts
Limitations on what the weather enterprise cannot do yet?
National Weather Round-Up
The Astronomy Report from Tony Rice
and more!
Our email bag officer is continuing to handle the incoming messages from our listeners.
WeatherBrains 101:   No WB101 this week
Web Sites from Episode 701:
Picks of the Week:
Mark Sudduth – Florida's Forgotten Coast

Andrew Blum – "The Weather Machine: How We See Into the Future" by Andrew Blum

Nate Johnson – Gender Equity; What To Do & Say When You Don't Know What To Do OR Say

Troy Kimmel – WeatherBell Maps

Kim Klockow-McClain – Out
Bill Murray – Out
Dr. John Scala – Out
Brian Peters –  Out
Kevin Selle – Out
James Spann – Aerosol Optical Thickness Updating Forecast

Aubrey Urbanowicz – Out
The WeatherBrains crew includes your host, James Spann, plus other notable geeks like Troy Kimmel, Dr. John Scala, Bill Murray, Aubrey Urbanowicz, Kevin Selle, Kim Klockow-McClain, and Brian Peters. They bring together a wealth of weather knowledge and experience for another fascinating netcast about weather.
Filed Under: Shows
About the Author:
Comments (0)
Leave a Reply
You must be logged in to post a comment.