WeatherBrains 688: What Am I On Twitter
WeatherBrains Episode 688 is now online (March 25, 2019). If you are crazy about weather, this is THE netcast audio program for you!
Our Guest WeatherBrain for this week is Dina Knightly, formerly an employee of The Weather Channel who now works for IBM as a senior meteorologist.  She was a former weather producer on The Weather Channel's Wake Up With Al, Weather Center Live and Weekend Recharge.  She has a bachelors degree in Atmospheric Science from The Ohio State University where she earned a private pilots license. Before her weather career, she had over seven years with Continental Airlines as a customer service agent and operations specialist. Dina is our guest for National Weather Podcast Month and is the co-host of Storm Front Freaks.
You can find Dina on Twitter at @ladypilot70 and on Facebook.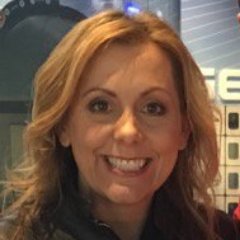 Other discussions in this weekly podcast include topics like:
Continued discussions about the dangers of manufactured homes in tornado situations
The problems of long-range forecasts
What will the weather enterprise look like in 10 years?
Alabama hailers on 3/25/19
The Astronomy Report from Tony Rice
and more!
Our email bag officer is continuing to handle the incoming messages from our listeners.
WeatherBrains 101:   No WB101 this week
Web Sites from Episode 688:
Picks of the Week:
Dina Knightly – NWS Enhanced Data Display

Nate Johnson –  Out
Troy Kimmel – Out
Kim Klockow-McClain –  Out
Bill Murray –  Out
Dr. John Scala – How broadcast TV networks covered climate change in 2018

Brian Peters –  Out
Kevin Selle – The Weatherman

Kevin Selle – Meteorologists develop better ways to measure atmosphere, thunderstorms
James Spann – Interactive Weather Satellite Imagery Viewers from NASA MSFC

Aubrey Urbanowicz – USGS: Volcano Hazards Program YVO Yellowstone

The WeatherBrains crew includes your host, James Spann, plus other notable geeks like Nate Johnson, Dr. John Scala, Bill Murray, Aubrey Urbanowicz, Kevin Selle, Kim Klockow-McClain, and Brian Peters. They bring together a wealth of weather knowledge and experience for another fascinating netcast about weather.
Posted: March 26th, 2019 under Shows.

Write a comment
You need to login to post comments!