James Spann | Dec 24, 2018 | Comments 0
WeatherBrains Episode 675 is now online (December 24, 2018). If you are crazy about weather, this is THE netcast audio program for you!
Tonight's Guest WeatherBrain is the Warning Coordination Meteorologist at the Storm Prediction Center.   Since 1996, he has performed as a severe weather, fire weather, mesoscale, and lead forecaster at the SPC.   Greg Carbin, welcome to the show!
Also joining us as Guest Panelist is the Lead Forecaster at the Storm Prediction Center, Rich Thompson.  Welcome to WeatherBrains!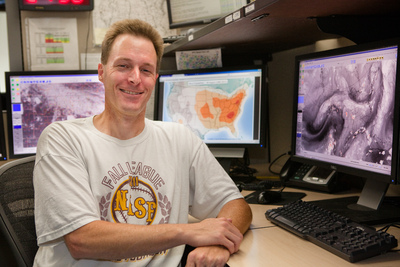 Other discussions in this weekly podcast include topics like:
What really happens during a government shutdown?
More hurricane-related fatalities in 2018 than tornado-related fatalities
2018 Hurricane Michael's aftermath largely ignored by national media?
Probability of seeing a Day 3 Convective Outlook "High Risk"
and more!
Our email bag officer is continuing to handle the incoming messages from our listeners.
From The Weather Center:
WeatherBrains 101:   No WB101 this week
Listener Surveys: Okay, we continue to drive this topic into the ground, but we really do like to hear from you. Many thanks to everyone who has taken the time to fill out the Listener Survey. The survey takes just a minute or two to complete and provides us with an opportunity to learn where you are and hear your thoughts and comments on the show. Click here to take the survey.
Web Sites from Episode 675:
NOAA/NWS Storm Prediction Center
Picks of the Week:
Nate Johnson – Out
Greg Carbin –  Extreme Precipitation Monitor

Rich Thompson –  Foghorn
Troy Kimmel – U.S. Tornado Power Has Increased by More Than a Factor of Two Since 1994

Kim Klockow-McClain –  Out
Bill Murray –  Upcoming 2019 WeatherBrains Preliminary Guest List
Dr. John Scala – IRI ENSO Forecast

Brian Peters –  Out
Kevin Selle – How a weird fire vortex sparked a meteorological mystery

James Spann – GOES-17 Images and loops

Aubrey Urbanowicz –  Flickr Weather Photostream

The WeatherBrains crew includes your host, James Spann, plus other notable geeks like Nate Johnson, Dr. John Scala, Bill Murray, Aubrey Urbanowicz, Kevin Selle, Kim Klockow-McClain, and Brian Peters. They bring together a wealth of weather knowledge and experience for another fascinating netcast about weather.
Filed Under: Shows
About the Author:
Comments (0)
Leave a Reply
You must be logged in to post a comment.