WeatherBrains 671: FacebookBrains
WeatherBrains Episode 671 is now online (November 26, 2018). If you are crazy about weather, this is THE netcast audio program for you!
Tonight's Guest WeatherBrain is the recipient of the 2018 National Weather Association Public Education Award. He received the award for his severe weather and climate outreach, organizing the Central Plains Severe Weather Symposium and Family Weatherfest (CPSWS) in Lincoln, NE year after year since 1999, and running a national weather camp program.
Dr. Ken Dewey, welcome to WeatherBrains!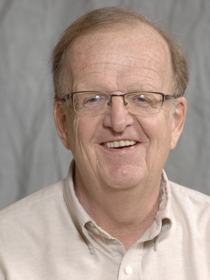 Tonight, our Guest WB is joined by a special Panelist, who is a friend of the show and a friend the WB.  He is a graduate of the Atmospheric Science at The Ohio State University. He is the owner of JRB Storm Photography with his wife.  His mission is helping the public gain an understanding of the importance of weather. Jeremy Bower, welcome to the show!
Other discussions in this weekly podcast include topics like:
More discussion on social media
Winter weather outlook
Astronomy Outlook with Tony Rice
and more!
Our email bag officer is continuing to handle the incoming messages from our listeners.
From The Weather Center:
WeatherBrains 101:   No WB101 this week
Listener Surveys: Okay, we continue to drive this topic into the ground, but we really do like to hear from you. Many thanks to everyone who has taken the time to fill out the Listener Survey. The survey takes just a minute or two to complete and provides us with an opportunity to learn where you are and hear your thoughts and comments on the show. Click here to take the survey.
Web Sites from Episode 671:
Picks of the Week:
Nate Johnson – Out
Dr. Ken Dewey – HINT.FM
Dr. Ken Dewey – Western Hemisphere, Pole to Pole
Dr. Ken Dewey – Tropical Tidbits
Dr. Ken Dewey – My book, "Great Plains Weather", featured on the cover and on page 8.
Dr. Ken Dewey – My professional weather Facebook site.
Dr. Ken Dewey – My Twitter site
Jeremy Bower – Weatherfest
Troy Kimmel – The Iowa Environmental Mesonet (IEM)
Kim Klockow-McClain –  Out
Bill Murray –  Foghorn
Dr. John Scala – Out
Brian Peters –  Out
James Spann – NBM Image Products (Experimental)

Aubrey Urbanowicz –  White Christmas Probabilities

The WeatherBrains crew includes your host, James Spann, plus other notable geeks like Nate Johnson, Dr. John Scala, Bill Murray, Aubrey Urbanowicz, Kevin Selle, Kim Klockow-McClain, and Brian Peters. They bring together a wealth of weather knowledge and experience for another fascinating netcast about weather.
Posted: November 27th, 2018 under Shows.

Write a comment
You need to login to post comments!