WeatherBrains Episode 662 is now online (September 24, 2018). If you are crazy about weather, this is THE netcast audio program for you!
Joining us for this episode of WeatherBrains is the Chief Meteorologist at Wichita's KAKE-TV, and former Birmingham resident Jay Prater. Jay came to KAKE from Panama City, Florida, where he was the morning meteorologist for WJHG-TV. He also worked as the Managing Meteorologist for WSMV-TV in Nashville, Tennessee and WAFF-TV in Huntsville, Alabama. During his time in Huntsville, he was a weather consultant to the contractor of the Unity Module. Today Unity is in orbit, as a key component of the International Space Station. Jay's television career began working weekends for WVTM-TV in his native Birmingham, Alabama starting in 1987.  Jay, welcome to WeatherBrains!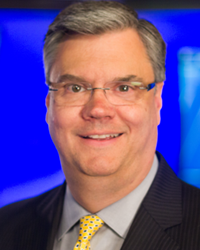 Other discussions in this weekly podcast include topics like:
The 1974 Super Outbreak and how it got Jay Prater into weather as a 4th grader
Bill Murray's May 2004 storm chasing trip
The 2007 Greensburg tornado
How radio plays a role in teaching broadcasting skills, and how the business model has changed over the decades
Astronomy Outlook with Tony Rice
and more!
Our email bag officer is continuing to handle the incoming messages from our listeners.
From The Weather Center:
WeatherBrains 101:   No WB101 this week
Listener Surveys: Okay, we continue to drive this topic into the ground, but we really do like to hear from you. Many thanks to everyone who has taken the time to fill out the Listener Survey. The survey takes just a minute or two to complete and provides us with an opportunity to learn where you are and hear your thoughts and comments on the show. Click here to take the survey.
Web Sites from Episode 661:
Picks of the Week:
Nate Johnson – Out
Jay Prater –  Foghorn
Kim Klockow-McClain –  Out
Bill Murray –  Foghorn
Brian Peters –  Out
Kevin Selle –  Out
Rick Smith –  Out
James Spann – KAKE Greensburg Tornado – May 4, 2007
Aubrey Urbanowicz –  Out
The WeatherBrains crew includes your host, James Spann, plus other notable geeks like Nate Johnson, Bill Murray, Aubrey Urbanowicz, Rick Smith, Kevin Selle, Kim Klockow-McClain, and Brian Peters. They bring together a wealth of weather knowledge and experience for another fascinating netcast about weather.
.