WeatherBrains Episode 904 is now online (May 15th, 2023). If you are crazy about weather, this is THE podcast for you!
Tonight's Guest WeatherBrain works for OU as a Research Associate at the Cooperative Institute for Severe and High-Impact Weather Research and Operations.  His primary role is connecting research to the needs of Emergency Management personnel.  He also volunteers with McClain County, Oklahoma EMA.  David Hogg, welcome!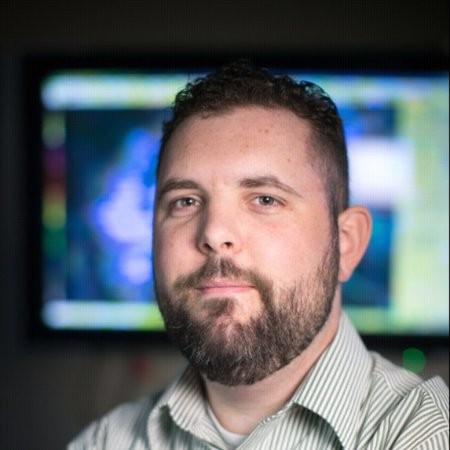 Also joining us on tonight's episode is special guest and Kansas native Andrea Burns.  She's an Extension Agent for K-State Research and Extension.  Her background is in Agriculture and Natural Resources and she regularly works with local farmers and those in horticulture.  Thanks for joining us.
Last but certainly not least, joining us is a meteorologist at Kansas State University.  He runs the Kansas Mesonet and works in the State Climate Office.  He also works in predictive services for the Kansas Forest Service.  He was born and raised in Ohio.  Chip Redmond, welcome!
Our email officer Jen is continuing to handle the incoming messages from our listeners. Reach us here: email@weatherbrains.com.
Intensity of current drought in the Great Plains (11:55)
What is a drought and how is it measured on the drought monitor? (31:00)
Impact of drought on frequency and severity of wildfires (53:30)
Research and adaptation struggles in today's climate (57:30)
Drought's effect on beef and grain prices (01:02:00)
Last Thursday's severe event anomalies (01:28:00)
The Astronomy Outlook with Tony Rice (01:18:00)
This Week in Tornado History With Jen (01:19:07)
National Weather Round-Up (01:27:40)
E-Mail Segment (01:
and more!
Web Sites from Episode 904:
K-State Research and Extension

Picks of the Week:
David Hogg – The "No. 1 Shelterbelt" celebrates 75 years

Chip Redmond – National Mesonet Program

Chip Redmond – National Soil Moisture Network

James Aydelott – Last 180 Percent of Normal Precipitation

Jen Narramore – Wythe County author's new book recalls tornado that obliterated town

Bruce Jones – Out
Rick Smith – American Meteorological Society and Girls Who Chase partner to promote inclusion in STEM

Neil Jacobs – Out
Troy Kimmel – Excessive Rainfall Forecast

Troy Kimmel – George Lawrence Frederick, Jr. Obituary

Kim Klockow-McClain – Foghorn
Bill Murray – Out
James Spann – George Ilstrup tweet of tornado in Spalding, NE

The WeatherBrains crew includes your host, James Spann, plus other notable geeks like Troy Kimmel, Bill Murray, Rick Smith, James Aydelott, Jen Narramore, Dr. Neil Jacobs, and Dr. Kim Klockow-McClain. They bring together a wealth of weather knowledge and experience for another fascinating podcast about weather.